Are you planning a hot stone massage and wondering what to wear? Relax; this ultimate guide will provide you with all the information you need for maximum relaxation. From comfortable, loose-fitting clothing to spa-day basics, you'll be able to choose the perfect outfit for your hot stone massage. Read on to find out what to wear to a hot stone massage for the best possible experience!
Benefits of Hot Stone Massage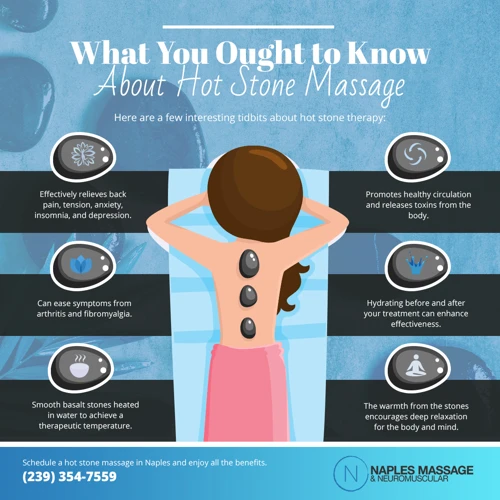 Physical Benefits
Hot stone massage therapy is a type of massage that involves the use of smooth, heated stones. These stones are placed on different parts of the body and used to massage the body's muscles and tissues. The heat helps to relax the muscles and reduce tension and pain. Hot stone massage also stimulates circulation, increases flexibility and range of motion, and relieves stress.
Mental Benefits
Hot stone massage can also help to reduce stress and anxiety, improve sleep quality, and promote a sense of well-being. By calming the body and mind, hot stone massage can help to restore balance and harmony. It can also help to reduce feelings of depression and tension, and can even help to increase self-awareness and self-esteem.
The ultimate guide for maximum relaxation through hot stone massage is to wear a comfortable, loose-fitting outfit. This will ensure that you are comfortable and relaxed during the massage, allowing your body to fully enjoy the experience.
What to Wear to a Hot Stone Massage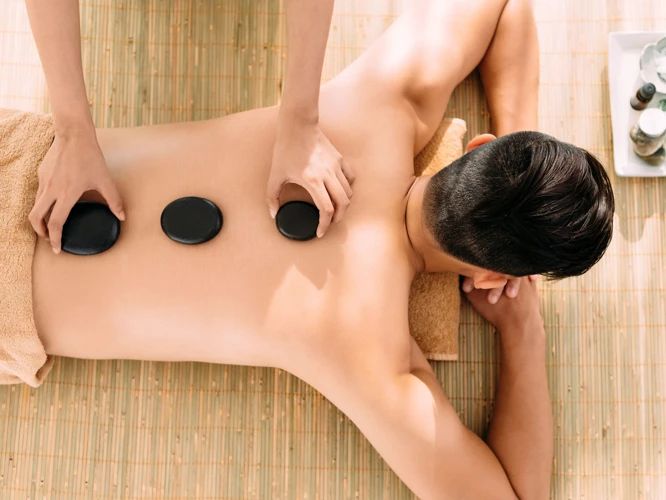 General Guidelines
Comfort is the most important factor when deciding what to wear to a hot stone massage. Wear something that won't obstruct the massage therapist's access to your body. Light, loose-fitting clothes and minimal jewelry are ideal.
Clothes
Light, comfortable clothes such as yoga pants, shorts, t-shirts, and tank tops are best. Avoid wearing jeans, as they may be too restrictive and not allow the therapist to move around freely.
Shoes
You will be asked to remove your shoes before the massage so it's best to wear slip-on shoes for easy removal.
Accessories
For maximum comfort, remove all jewelry and any metal accessories before the massage.
Tips for Maximum Relaxation During Hot Stone Massage
1. Wear Comfortable Clothing: Choose comfortable clothing that allows your body to move freely and also allows your massage therapist access to the areas they need to work on. Avoid tight-fitting clothing that may restrict movement.
2. Drink Water Beforehand: Staying well-hydrated before your massage is essential for your body to be able to relax. Consider drinking a glass of water about an hour before your appointment.
3. Set the Mood: Create a calming atmosphere in the room by dimming the lights, lighting a candle, playing soft music, and using essential oils. This will help your body to relax and make the experience more enjoyable.
4. Focus on Your Breathing: When lying on the massage table, focus on your breathing and try to take deep breaths. This will help you to stay in the moment and focus on the sensations of the massage.
5. Speak Up: If you feel uncomfortable in any way, don't hesitate to let your massage therapist know. They can adjust the stones or the pressure of their hands to ensure your comfort.
Frequently Asked Questions
What will happen if I wear the wrong attire to a hot stone massage?
Discomfort: Wearing the wrong attire to a hot stone massage can lead to discomfort, as the massage therapist will have to move the stones around your body, which can be more difficult if you are wearing tight-fitting clothing.
Hindered Massage: It is important to wear loose-fitting, breathable clothing as this will allow the massage therapist to move freely and not be hindered by your clothing. If you are wearing tight-fitting clothing, the massage therapist may be unable to move the stones around your body properly, thus hindering the massage.
Distracting: Wearing inappropriate clothing to a hot stone massage can also be distracting. It is important to wear clothing that is comfortable and allows your body to relax. If you are wearing clothes that are too tight or not breathable, it can be distracting and make it difficult for you to relax and enjoy the massage.
Are There Any Particular Materials That Are Better to Wear During a Hot Stone Massage?
Choosing the right materials for hot stone massage is important to ensure maximum comfort and relaxation. Natural, breathable materials like cotton and linen are ideal for a hot stone massage, as they allow the stones to glide over the skin and provide an even heat. Avoid wearing synthetic materials such as polyester and nylon as these can retain heat and cause discomfort. Loose-fitting clothes also allow for better circulation of air and heat from the stones.
Is it necessary to remove all jewelry before a hot stone massage?
Yes. All jewelry should be removed before a hot stone massage for several reasons:
The heat and pressure of the massage can cause jewelry to become uncomfortable or pinch skin.
Jewelry can become hot and cause burns.
Jewelry can become entangled with the stones.
The oils used in the massage can cause jewelry to tarnish.
For safety and comfort, all jewelry should be removed before a hot stone massage.
What should I do if I feel too hot during a hot stone massage?
1. Speak up: Let your massage therapist know if you feel too hot or uncomfortable. They will adjust the temperature or remove the stones, as necessary.
2. Change position: Try lying on your side or stomach, rather than your back, to cool down.
3. Take a break: If you need a break, ask your therapist to pause the massage. This will give you time to cool down.
4. Use a cooling cloth: Ask your therapist for a cool, damp cloth to help bring down your body temperature.
5. Drink water: Staying hydrated is key to keeping your body temperature in check. Make sure to drink plenty of water before and after your massage.
Are there any specific colors I should avoid wearing to a hot stone massage?
When it comes to clothing for a hot stone massage, there are no hard and fast rules, however, there are some colors that you should avoid wearing. Specifically, it is best to avoid wearing bright colors, such as red, yellow, or orange, as these can be distracting during a massage. Additionally, it is best to avoid wearing white and black, as these colors can be too stark and harsh when combined with the warmth and relaxation of a hot stone massage.
To ensure that you are as comfortable and relaxed as possible during your hot stone massage, here are some colors you should consider wearing:
Earth tones, such as brown, beige, and olive green, are great for a hot stone massage.
Pastel colors, such as light pink, light blue, and light purple, are also ideal.
Neutral colors, such as grey and navy blue, are also great options.
Remember, the most important thing is to wear clothing that you feel comfortable in. If you feel comfortable in bright colors, then go ahead and wear them to your massage!
Conclusion
Hot stone massage is an incredibly relaxing and therapeutic massage that can leave you feeling rejuvenated and relaxed. To get the most out of your experience, it's important to wear comfortable, loose-fitting clothing that will allow the hot stones to effectively penetrate your body. Avoid wearing anything too tight or restrictive as this can hamper the massage experience and keep you from achieving the full relaxation that hot stone massage can provide.
References