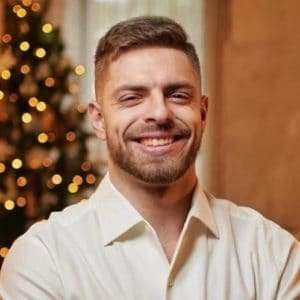 Hi! I'm John, and I'm the founder and editor-in-chief of this cozy blog about massagers. Here are several facts about myself and this website that will help you examine its value and trustworthiness. Read on and let's become friends with the same interest in the benefits of massagers!
I'm an avid fan and proactive propagandist of a healthy lifestyle. I don't just rewrite someone else's tips and tricks, but create expert content based on my personal healthy lifestyle experience and professional competencies. I'm a masseur rehabilitologist with state-funded medical education and 10 years of practice. There's no end to studying, especially when you are a medical worker, but I do everything I can to stay on top of the improvements.
I want to go further and share everything I know about massage and massagers from my own experience and perspective.
I wish someone could do the same for me ten years ago. It would save me so much time and cash! Now I'm on this important "post," and I'm happy to see thousands of people who follow my research, knowledge, and experience-based advice to make their bodies feel healthier. Massage with properly selected tools can do wonders and save thousands of dollars for people who suffer from painful muscular issues caused by intense exercise, improper seating, lack of physical activity, trauma, and more.
It's My Hobby!
It happened that my profession stands very close to my hobbies, which include jogging, yoga, and gym workouts for keeping myself in good shape. I started these hobbies as a kid with the help of my parents, and they eventually merged with my career in medicine.
I see my blog's mission to supply people with relevant recommendations on how to effectively recover after intense exercise with the help of massagers. I also want to help my readers consciously select massagers, use them correctly, and avoid any unwanted consequences that can be caused by the wrong massager application. I don't talk about anything I don't know perfectly well, which is proven by years of successful recoveries of my patients.
Quality & Simplicity
All my guides and reviews are written in simple words to serve you as straightforward instructions and references when choosing a massager for treating your particular problem. You might notice that I provide links to massagers and accessories in my blog posts. I should disclose that I receive a percentage of the sales income of manufacturers, but I don't have any obligation to write positive reviews. All the product recommendations are my own selections that were thoroughly tested first on myself and then on my patients.
You are free to follow my recommendations but always double-check the information regardless of what experts say and how authoritative they look. That's what I always do while searching for new devices to review. As a result, I tell only about a narrow selection of products that managed to satisfy my picky eye.
Your Feedback Matters to Me
I'm confident about the recommendations I share with you on my blog, but it's still highly important to receive your feedback for extra verification and exploration of unique cases. You are welcome to contact me anytime to get more information and recommendations for your case and to tell me whether my articles helped you or not and why.