If you're looking to learn how to massage your clit for mind-blowing pleasure, look no further! This step-by-step guide will show you exactly how to massage your clit and experience intense pleasure. From the basics of clitoral stimulation to advanced techniques, this guide has everything you need to explore and enjoy your body. So let's get started and learn how to massage your clit for an amazing experience!
What is a Vaginal Massage?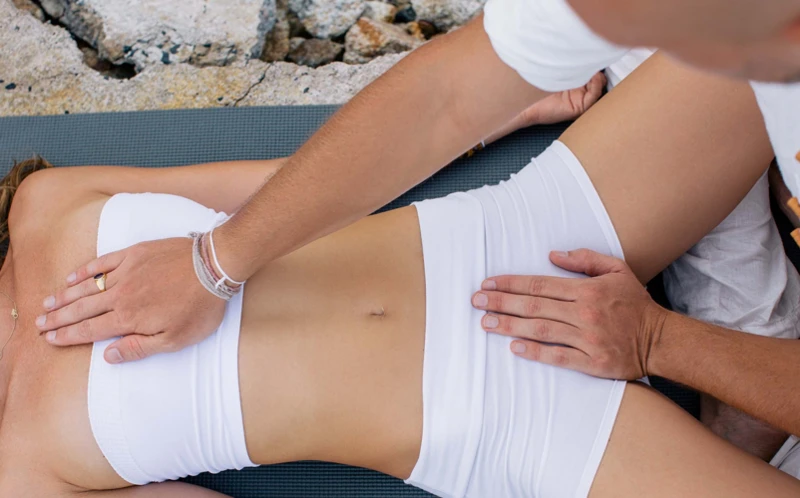 A vaginal massage is a form of sensual massage that focuses on the clitoris, G-Spot and other sensitive areas of the vagina. The massage is intended to increase pleasure and arousal, and can lead to powerful orgasms. It can be done alone or with a partner, and can be a great way to explore your body and enhance your sexual experience.
Benefits of Vaginal Massage
Increased arousal and pleasure
More intense orgasms
More blood flow to the genitals
Improved sexual confidence
Enhanced self-awareness and body connection
How to Massage Down There
Vaginal massage can be done with your fingers, a toy, or with a partner. Here is a step-by-step guide to getting started with clitoral massage:
Begin by lubricating your fingers, the toy, or your partner's fingers with a water-based lubricant.
Gently massage the clitoris and surrounding area using circular motions. Start slow and gradually increase the pressure as desired.
Gently rub and massage the labia (the lips of the vagina).
Explore the inside of the vagina. Start with one finger and slowly add more, or use a toy.
Experiment with different strokes, speeds, and pressures.
Focus on your breath and body sensations.
When you're finished, take a few moments to relax and savor the experience.
Vaginal massage can be an incredibly pleasurable experience, so take your time and enjoy the exploration. With practice, you will learn to recognize the sensations that lead to heightened arousal and powerful orgasms.
Benefits of a Vaginal Massage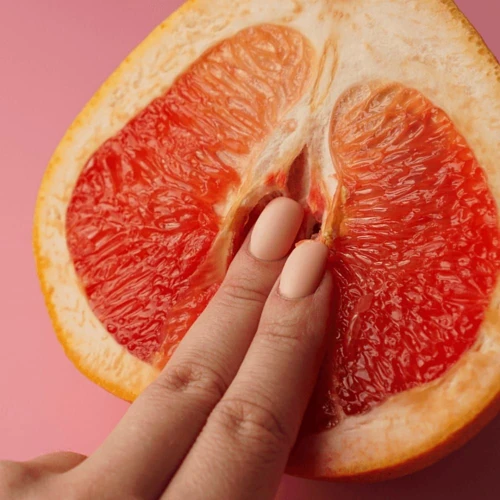 Physical Benefits
A vaginal massage can provide numerous physical benefits, such as improved circulation and increased elasticity in the vaginal walls. This can lead to improved sexual pleasure and increased arousal. It can also help to reduce pain during intercourse and can strengthen the pelvic floor muscles.
Mental and Emotional Benefits
Vaginal massage can also provide a number of mental and emotional benefits. It can help to reduce stress and anxiety, and can also help to improve body image and self-confidence. It can also be an intimate experience, allowing for deeper connection with a partner. A vaginal massage is also a great way to learn more about your body and how to achieve pleasure. Learning how to do a vaginal massage can be a great way to explore your own pleasure.
Steps to Massage Your Clit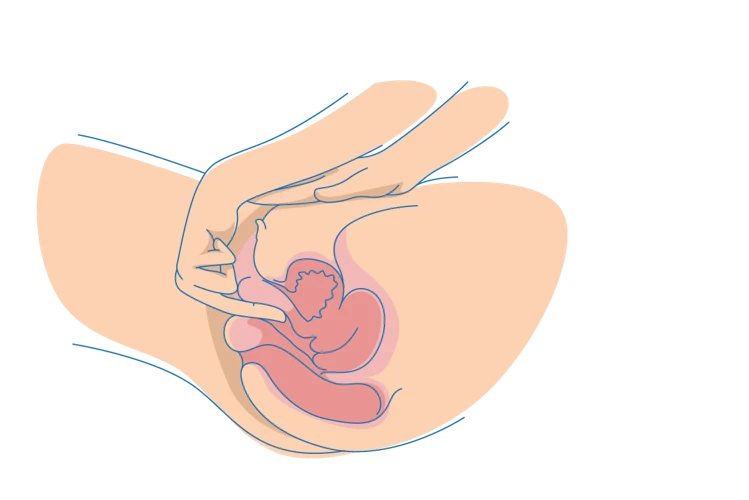 Preparation
Start by creating a relaxed and comfortable atmosphere, in the bedroom or wherever you and your partner want to be. Make sure you are in an environment where you won't be disturbed and can focus on each other's pleasure.
Use Lubrication
The clitoris is an extremely sensitive area, so using a good quality lubricant is key to making sure the experience is enjoyable. Opt for a water-based lubricant, as it won't damage the delicate skin of the clitoris.
Start with External Stimulation
Once your partner is ready, you can begin to massage the clitoris. Start with light strokes around the outside of the clitoris, using your fingers or palm. Increase the pressure as your partner enjoys it, and use your fingers to trace circles around the clitoris.
Use Fingertips and Palm for Massage
You can use different techniques to massage the clitoris. You can use your fingertips to gently tap or stroke the clitoris or you can use your whole palm to massage the area in circular motions. Experiment with different movements to find what works best for your partner.
Move to Internal Stimulation
Once you have explored the external stimulation of the clitoris, you can move onto internal stimulation. Gently insert your fingers into the vagina and massage the inner walls. You can also use your other hand to stimulate the external clitoris.
Explore Different Movements and Patterns
Explore different motions and patterns to find what feels best for your partner. You can use circular motions, up and down motions, or a combination of both. Experiment with different speeds, pressures, and rhythms to find what your partner enjoys most.
Increase Pressure
Once you have found the right rhythm and pressure, you can gradually increase the pressure and intensity. Be sure to communicate with your partner to make sure they are comfortable and enjoying the experience.
Remember, everyone is different and what works for one person may not work for another. Take the time to explore and experiment to find what works best for you and your partner. With a little practice, you can learn how to massage your partner's clitoris and give them mind-blowing pleasure.
Safety Tips
Always practice safe sex. Use a condom when engaging in any sexual activities, including clitoral massage.
Clean your hands and genitals. Wash your hands and genitals before and after any sexual activity to reduce the risk of infection.
Avoid scented oils and lotions. These can irritate the delicate skin of the clitoris and cause discomfort or even an allergic reaction.
Be gentle. Do not use too much pressure or force when massaging the clitoris. Start off with light, gentle strokes and gradually increase the pressure if desired.
Listen to your body. If it hurts, stop. If it feels pleasurable, continue. Everyone's body is different, so it's important to pay attention to your own sensations.
It's also important to know what is a vagina massage called. The term used to describe massage of the vagina is called "vulvar massage". It is an ancient practice that has been used to promote relaxation and pleasure.
Frequently Asked Questions
What are the Benefits of Massaging My Clit?
1. Intense Pleasure – Massaging your clit can provide intense pleasure, as the area is filled with nerve endings. This can lead to powerful orgasms and an overall enhanced sexual experience.
2. Relaxation – Massaging your clit can help relieve stress and tension, making it a great way to relax and unwind.
3. Better Pain Tolerance – Massaging your clit can help improve your pain tolerance, making it easier to orgasm and enjoy sex.
4. Increased Sensitivity – Massaging your clit can increase sensitivity and make it easier to become aroused and achieve orgasm.
5. Improved Self-Awareness – Massaging your clit can help you become more in tune with your own body and desires, making it easier to communicate them to your partner.
Is it safe to use my fingers to massage my clit?
Yes! Finger massage is a perfectly safe and effective way to give yourself pleasure. Here are some tips for getting the most out of your finger massage:
Start slowly and gently. Increase the pressure, speed, and intensity only when you're comfortable.
Be sure to use enough lube. You can use natural oils like coconut or almond oil, or a water- or silicone-based lubricant.
Try different motions, such as circles, up-and-down motions, or side-to-side movements.
Don't be afraid to experiment with different amounts of pressure. Start light and gradually increase the intensity until you find the pressure that feels best to you.
Remember to breathe deeply and relax into the sensation.
Finger massage is an excellent way to explore your clitoris and discover what feels best for you. Enjoy!
How Often Should I Massage My Clit?
There is no one-size-fits-all answer to this question, as it depends on the individual's preference. However, as a general guideline, it is recommended to massage your clit at least once a week.
Some women may find that more frequent massages are beneficial and enjoyable, while others may prefer to keep it to once a week. Here are some tips on how to determine the right frequency for you:
Pay attention to your body and listen to what it's telling you. Do you feel more relaxed and aroused after a clit massage? Do you have increased sensitivity? If so, this could be a sign that your body is enjoying the massage and would benefit from more frequent sessions.
Consider your lifestyle. If you're constantly on-the-go and don't have much time for self-care, then a once-a-week massage may be more appropriate. However, if you have more time for self-care and relaxation, then you might find that massaging your clit more frequently is beneficial.
Experiment! Everyone is different, so it's important to experiment and find out what works best for you. Try massaging your clit once a week, then twice a week and see how your body responds. This will help you determine the best frequency for you.
No matter what frequency you decide on, it is important to note that you should never massage your clit for too long or too intensely. Doing so can cause irritation and even pain. So be sure to listen to your body and take breaks if needed.
Are there any techniques or tips I should consider when massaging my clit?
Don't rush – it's important to take your time and enjoy the sensations.
Use lube – adding a few drops of lube can help to make the experience more enjoyable.
Explore different sensations – try different techniques like circular motions, tapping, or gentle squeezing.
Pay attention to your breath – focus on your breathing and let it get deeper as you become more aroused.
Experiment with sex toys – if you're feeling adventurous, try using a vibrator to add new sensations.
Be patient – it may take some time to find what works best for you.
Is it possible to massage my clit too much?
Yes. Over-stimulating your clitoris can be uncomfortable or even painful, and can lead to long-term damage. To avoid any unwanted side-effects, it's important to be gentle and use lubrication when stimulating the clitoris. Here are some tips for avoiding over-stimulation:
Take breaks. When massaging your clitoris, take frequent breaks to allow yourself time to relax and process the sensations.
Use a light touch. When massaging your clitoris, use a light, gentle touch rather than a hard, aggressive one.
Use lubrication. To reduce friction and make your massage more enjoyable, use a water- or silicone-based lubricant.
Listen to your body. Pay attention to how your body responds to the stimulation and adjust your touch accordingly.
If you experience any discomfort or pain while massaging your clitoris, stop immediately and give yourself time to relax and recover.
Conclusion
Massaging your clit is a great way to experience pleasure and reach orgasm. With the right technique and a bit of practice, you can become a master at self-pleasure and enjoy intense, mind-blowing orgasms. Remember to experiment with different techniques and find what works best for you.
References